( 35.9 km, a non demanding route, trekking and road bikes )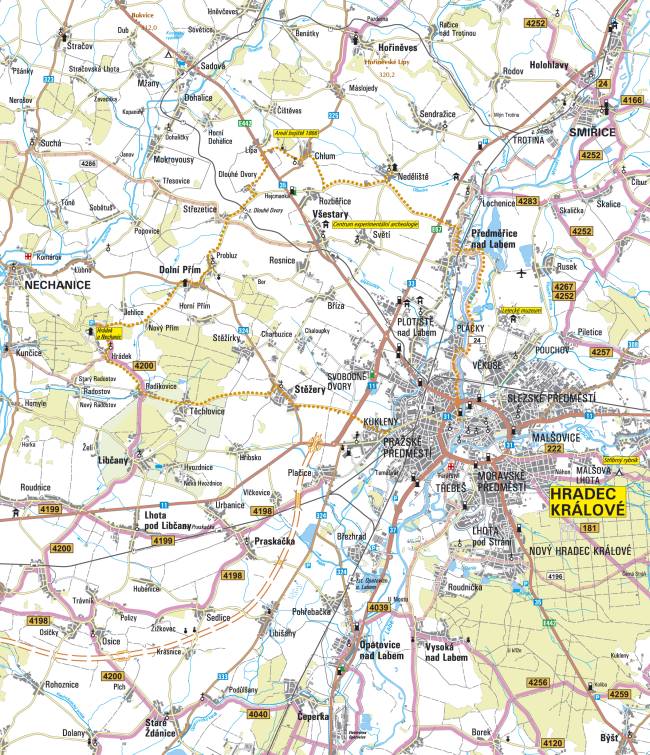 This route is suitable for families with older children. The climax of the trip is one of the most beautiful castles of the Romantic Gothic style - Hrádek u Nechanic dating back to 1839 - 1857. You will experience a great feeling when visiting the area of one of the most famous battles - the 1866 Battle of Chlum. You can relax here and just let the history wash over you.
The route starts in Hradec Králové - Kukleny, from there you will ride through Stěžery, Radíkovice to Hrádek u Nechanic (cycle route no 4200), and then continue via Dolní Přím, Probluz and Dlouhé Dvory onto Chlum. You can set out for the journey back to Hradec Králové through Předměřice nad Labem (cycle route no 24).