( 43.7 km, light cycle route, road bikes and trail bikes )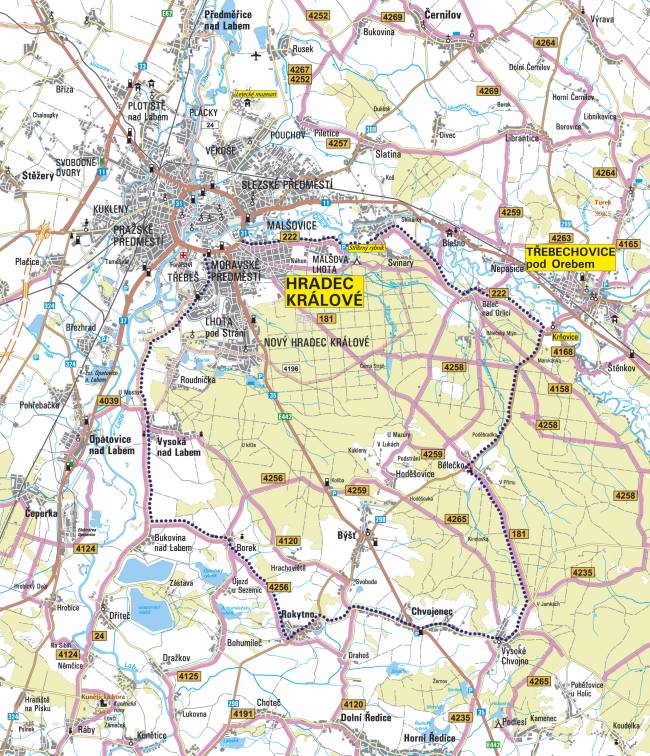 The first part of the route runs through the beautiul landscape of the Orlice River Nature Reserve and the woods of the Hradec region offering a number of places of natural interest.
The route starts in Malšovice, continues to Svinary, through Běleč to Krňovice (cycle route no 222). It then runs along the road no 298 through Marokánka to Bělečko, from there by the "Hradečnice" road to Vysoké Chvojno (cycle route no 181), through Chvojenec to Rokytno and then towards Borek (cycle route no 4256) and to Bukovina (cycle route no 4125). The final part of the route leads to Hradec Králové (cycle route no 24).