( 38.7 km, light – medium cycle route, mountain and cross bikes )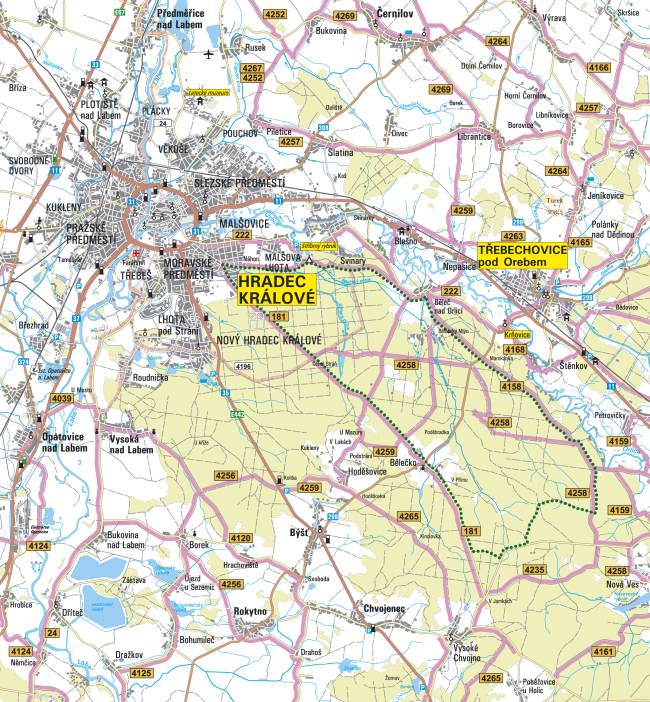 The route runs through the charming landscape of the Orlice River Nature Reserve. It is possible to take the harder way along the Orlice River meanders where it is necessary to be cautious in the terrain. Riding along the paths in the woods and the meadows, you can admire the beauty of old pools, blind channels and mysterious corners of the marshes and bottomland forest.
Setting of from the restaurant U Zezuláků in Hradec Králové in Malšovice district, we take route no 4197 past the Silver Pond (Stříbrný rybník) to Běleč (cycle route - green). It is possible to take the more demanding route to Krňovice and then ride along the Orlice River, or the paved road past Marokánka to Suté břehy (cycle route no 4158). Taking the yellow marked walking trail you will get to Buky at Vysoké Chvojno and after Homole and Bělečko you will get to "Hradečnice" road (cycle route no 181). The route ends past the forest cemetery in Hradec Králové, Maršovice district.